The Printed Letter Bookshop
by: Katherine Reay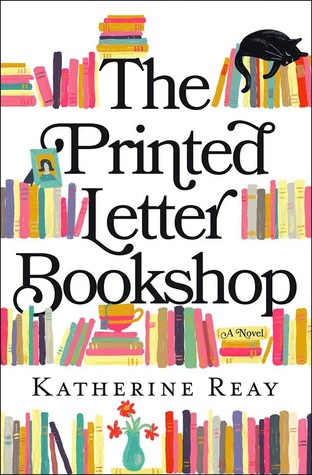 Madeline

People parted around us in the courtyard. No one stopped to say anything — why would they?
All I am going to say about this book is #2019MustRead! The Printed Letter Bookshop is an AMAZING read. I highly recommend it. My full review will post on May 25, but until then I really do recommend purchasing a copy ASAP! You will not regret it.
---
NOW IT IS YOUR TURN!
GRAB THE BOOK YOU ARE CURRENTLY READING, OPEN TO CHAPTER ONE, AND POST THE FIRST SENTENCE (OR SECOND SENTENCE) IN THE COMMENTS BELOW.
THEN HEAD ON OVER TO HOARDING BOOKS TO SEE ALL OF THE FLF PAGES THIS WEEK (JUST CLICK ON THE FLF BUTTON BELOW).