The Orphan's Wish (Hagenheim series #8)
by: Melanie Dickerson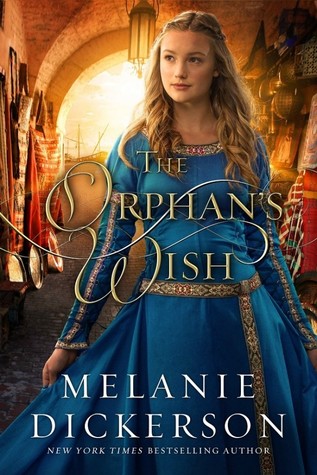 Summer 1401

The Holy Land

Ala ad'din's mother's eyes were closed as she lay on her funeral bier.
I have read and loved every single book in Melanie Dickerson's Hagenheim series. I LOVE fairy tales and their variants, so it was a no-brainer for me to read these books. In fact, I've actually read most of these books two or more times because that's how much I love fairy tales, and that's how much I love these books. I cannot wait to get into this book — a book I am sure to devour just as I have the seven prior to this one. Be sure to check back soon for my review + giveaway of The Orphan's Wish.
---
NOW IT IS YOUR TURN! GRAB THE BOOK YOU ARE CURRENTLY READING, OPEN TO CHAPTER ONE, AND POST THE FIRST SENTENCE (OR SECOND SENTENCE) IN THE COMMENTS BELOW. THEN HEAD ON OVER TO HOARDING BOOKS TO SEE ALL OF THE FLF PAGES THIS WEEK (JUST CLICK ON THE FLF BUTTON BELOW).