Between Two Shores
by: Jocelyn Green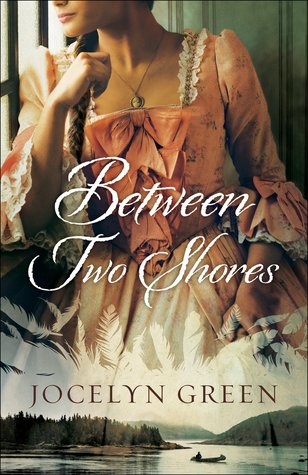 Lachine, Island of Montreal, Quebec

Late August 1759

Catherine Duval was used to waiting.
I just started reading this book and I already love it! It is so engaging, and the writing is so stellar I feel like I am walking right next to Catherine as she goes about her adventure. I can already say that I highly recommend this book. 😉
Check back on release day, February 5th, for my review of this fantastic novel!
---
NOW IT IS YOUR TURN!
GRAB THE BOOK YOU ARE CURRENTLY READING, OPEN TO CHAPTER ONE, AND POST THE FIRST SENTENCE (OR SECOND SENTENCE) IN THE COMMENTS BELOW.
THEN HEAD ON OVER TO HOARDING BOOKS TO SEE ALL OF THE FLF PAGES THIS WEEK (JUST CLICK ON THE FLF BUTTON BELOW).