Welcome to this week's edition of #FirstLineFridays! This week, our theme is Favorite Genre. My most favorite genre is Biblical Fiction.
Shelter of the Most High (Cities of Refuge #2)
by: Connilyn Cossette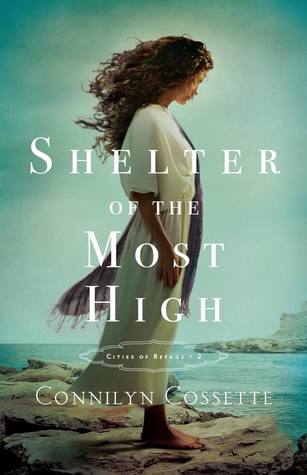 Island of Sicily

1388 BC

The pulse of the sea pressed me forward, urging my body deeper into its embrace.
I have read every published novel by Connilyn Cossette. I have also completed a couple of her Bible studies that she put together in conjunction with her novel series. I highly recommend them. They are great Bible studies.
Connilyn Cossette is an AMAZING writer. I have grown closer to God because of the things I have learned from her beautiful novels. Cossette's books are so well researched, and her themes are so compelling and relevant to today, that I know every time I sit down and read one of her books I am getting more than just a fictional adventure. If you have not read any of Cossette's novels I implore you to do so. You will NOT be disappointed.
To check out my reviews on Connilyn Cossette's novels to date, click HERE.
---
NOW IT IS YOUR TURN! GRAB THE BOOK YOU ARE CURRENTLY READING, OPEN TO CHAPTER ONE, AND POST THE FIRST SENTENCE (OR SECOND SENTENCE) IN THE COMMENTS BELOW. THEN HEAD ON OVER TO HOARDING BOOKS TO SEE ALL OF THE FLF PAGES THIS WEEK (JUST CLICK ON THE FLF BUTTON BELOW).