The Heart's Appeal
by: Jennifer Delamere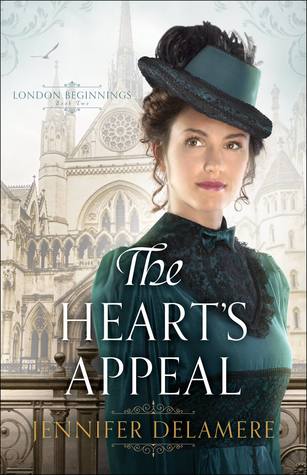 February 1881

Julia Bernay was going to be late. If there was one thing she hated, it was not being punctual. It showed a lack of respect and, if she were honest — which she always was — it made her look bad.
I am LOVING this book so much. If you have read The Captain's Daughter then you have already met Julia Bernay and know that these first three lines sum up her personality perfectly. Julia is an excellent character, and the story line is fantastic. There is so much action that draws the reader in from page 1. I am about 3/4 of the way done, and already I highly recommend this book. And that cover!!! Oh my word is it a gorgeous cover!!! Seriously, go get this book if you haven't already.
---
Now it is your turn! Grab the book you are currently reading, open to chapter one, and post the first sentence (or second sentence) in the comments below. Then head on over to Hoarding Books to see all of the FLF pages this week (just click on the FLF button below).