It is officially my first day of summer vacation! My grades are all done and turned in, my classroom has been cleaned and put away, and I've said all my "good-byes" to my students. Now, it is time to hit my TBR pile!!! But, before I do that, I have a few things to share with my viewers.
Bethany House Giveaway
First, Bethany House has a really awesome giveaway to enter right now. If you love Christian Historical fiction, check out this link: Bethany House British Fiction Giveaway. Three winners will be awarded six amazing novels: Julie Klassen's The Innkeeper of Ivy Hill, Jennifer Delamere's The Captain's Daughter, Roseanna M. White's A Name Unknown, Kristi Ann Hunter's An Inconvenient Beauty, Kate Breslin's High as the Heavens, and Julianna Deering's Murder on the Moor. The contest closes on July 7, 2017, and is only open to US residents.
My Book Giveaways
Second, I have a few new books that I am giving away this month. Check out my Book Giveaways page for more information! My book giveaways are totally FREE!!! You pay nothing. I award novels on a first come, first serve basis, so get your emails to me ASAP if you want a chance to win some of my novel giveaways. Please make sure in your email you include a little blurb about the book(s) you are currently reading. I love book suggestions!
My June TBR Pile
Finally, my TBR list for this month. I have a lot of days off this month and I plan to use my days off to read and blog! This month I plan to read two series. The first is Connilyn Cossette's Out From Egypt series. Not only does the entire series get good reviews on GoodReads and Amazon, but Mesu Andrews (one of the best Biblical fiction authors today, and an author I love to follow on FB) gives it high praise. When Mesu Andrews praises a Biblical fiction series, I have to read it.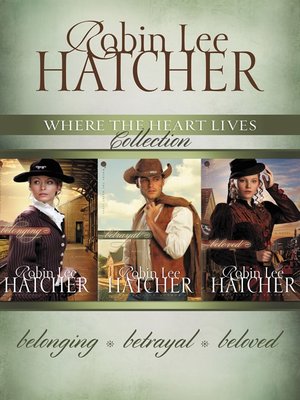 The second series that I want to tackle is Robin Lee Hatcher's Where the Heart Lives. This series also gets incredible reviews on GoodReads and Amazon. I am new to Ms. Hatcher's novels; I have only ever read one of her novels previously: The Heart's Pursuit (2014). I found that book to be very enjoyable, so I have high hopes for this series.
I am currently reading Ring of Secrets (2013) by Roseanna M. White. This is book #1 in her Culper Ring series. It is a little slow getting into this book, but I also began it right when school got chaotic with finals week. Now that I have some quiet time, I have every confidence that I will enjoy this novel as I do all other White novels. And, as a side note, this coming Monday, June 5, Roseanna is hosting her next book chat on FB Live. They are so much fun. If you can, I highly recommend joining the chat.
That's all for now! Have to get to my reading. I hope you have a blessed June full of family, fun, and lots of reading. Check back from time to time to read my new blog posts and stay current on my book giveaways. God bless!!!